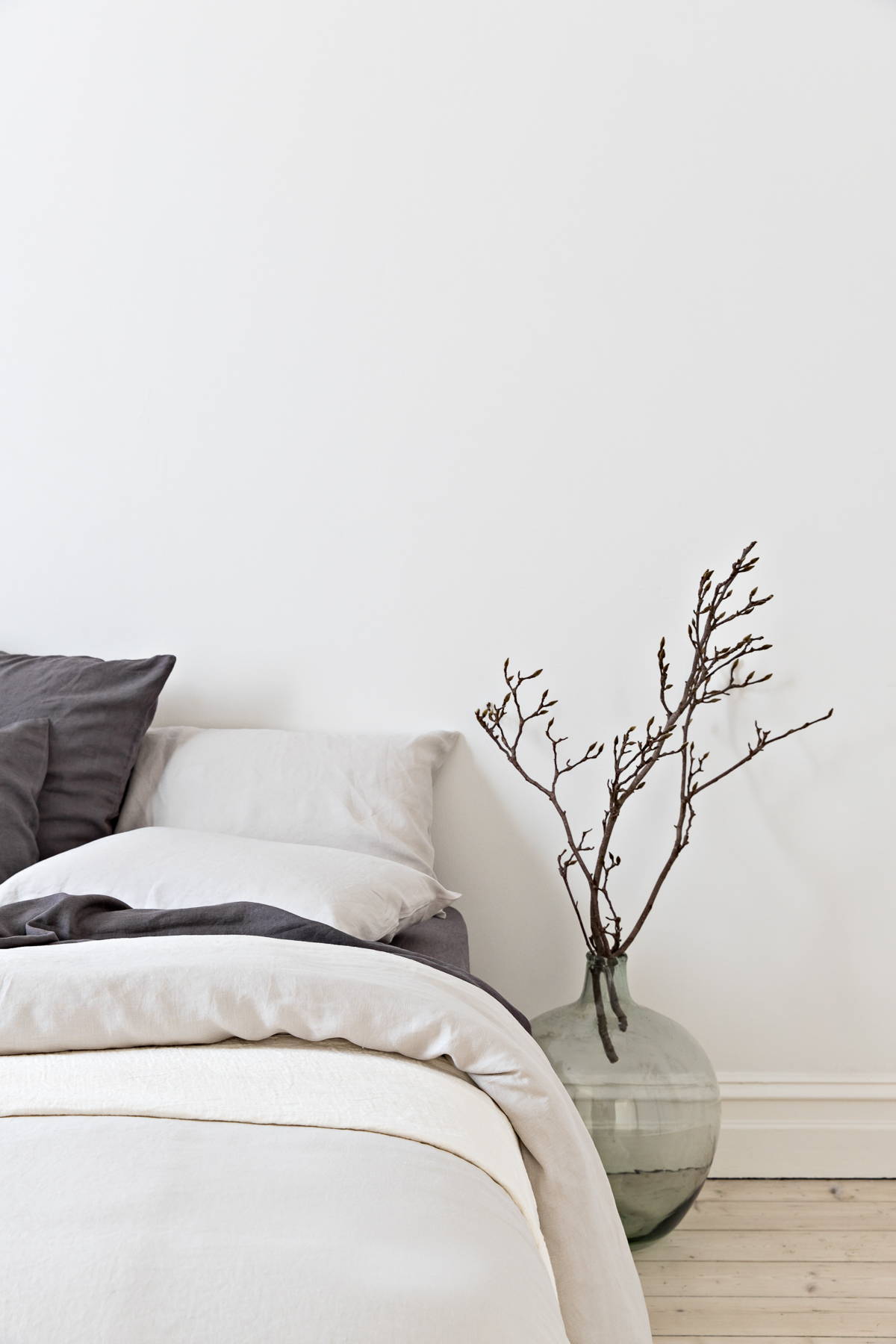 The above saying drives everything I do here at The Cover Collective.

When it comes to linen… there's a lot of talk. But, honestly, it's pretty bl**dy simple. All you really need to know is… it's just good!
I'm just dancing (cough *drinking*) my way through this crazy thing called life, doing what works best for my family. And I know that there are plenty of other mums, like me, who just want to keep it simple and dodge all the BS too!
That's what The Cover Collective is all about.
What you see is what you get
(Sorry-not-sorry for the occasional expletive!)

So, let's skip the BS and jump straight into bed.
Here's the thing;
'Bed linen' is a term that gets used a lot (like… a lot A LOT) to describe what we put on our beds.
But, 'linen' is the beautiful, natural, breathable SUPER fabric that's used to make bedding, clothing, household products … you get the picture.
Here's the kicker;
The Cover Collective sells bed linen made only from linen!
Not cotton.
Not polyester.
Not a linen blend.
Just 100% pure French linen… and THAT, my friend, is knowledge that won't only make your bed…
it will change your sheets AND wash them too.

Not Really - I just thought you'd like to get to know who's behind the screen!
It's me! Nikki 👋🏻 And I know that this is the part where I should say that I live a wholesome life, only eat organic andhave made meditation a daily ritual. Or that I travel the globe living my abundant life to bringyou this amazing French linen #yeahright.
But, I'm really only here because I'm a teeny, tiiinyyy bit obsessed with the raw, unspoilt, simple loveliness of linen.

In all seriousness, I founded this business because the idea that linen could give me MORE than a good night sleep and a bedroom I'd always dreamed of excited me & once I learned of all of it's benefits I was hooked!
I would love for you to join me in my community where we are all about helping women just like you feel GOOD about their home, their sleep & themselves.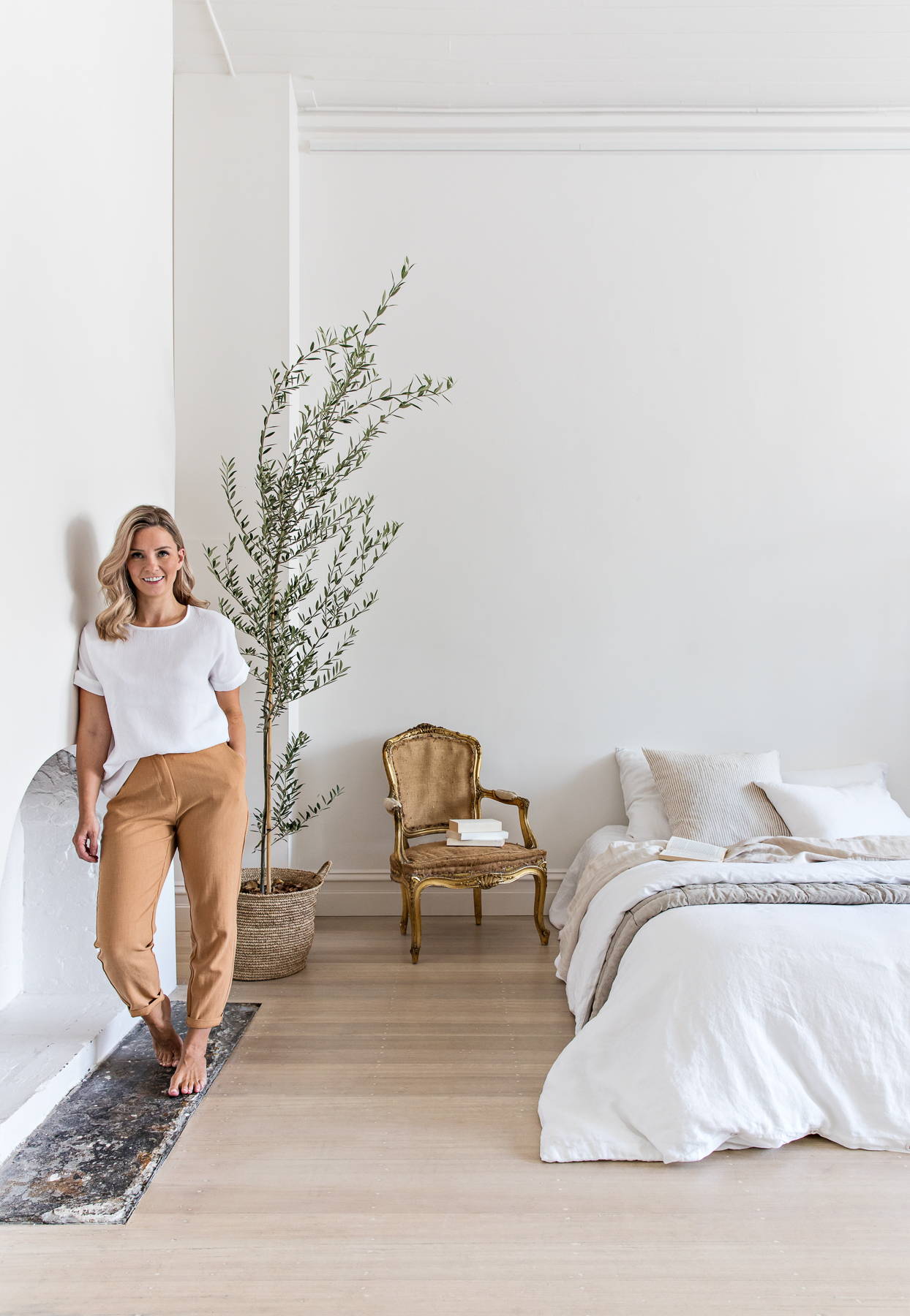 SAY HELLO TO LIFE CHANGING SLEEP..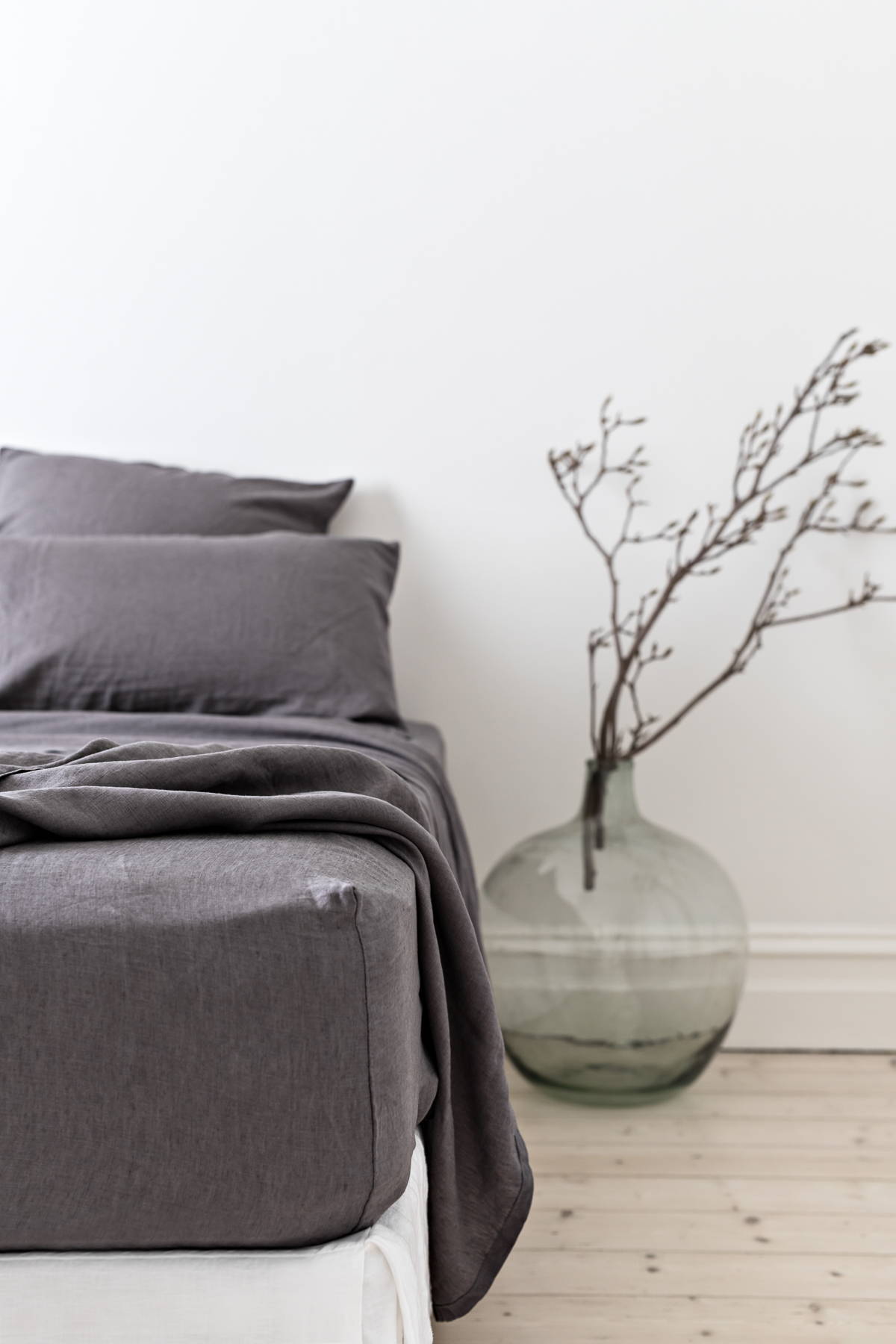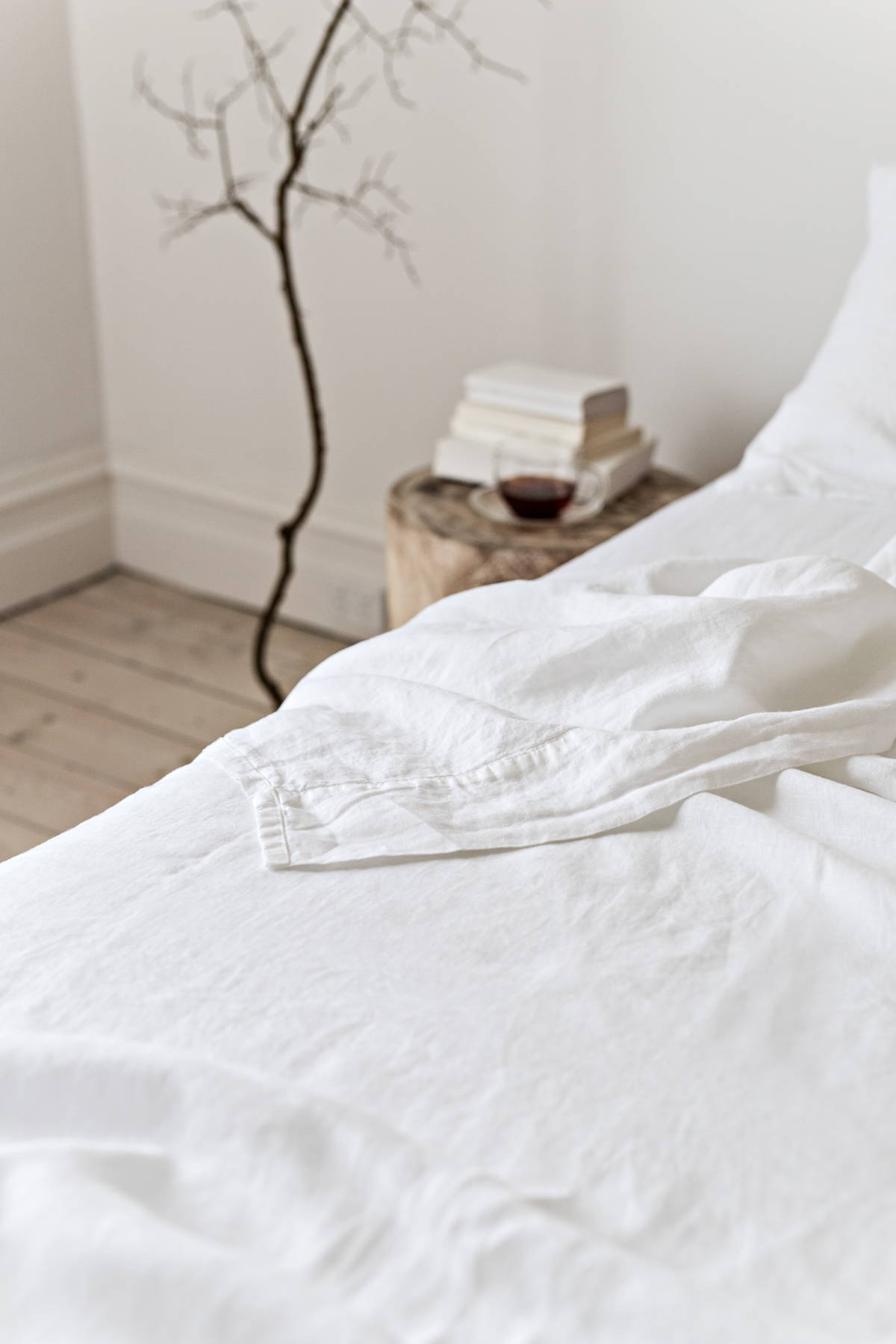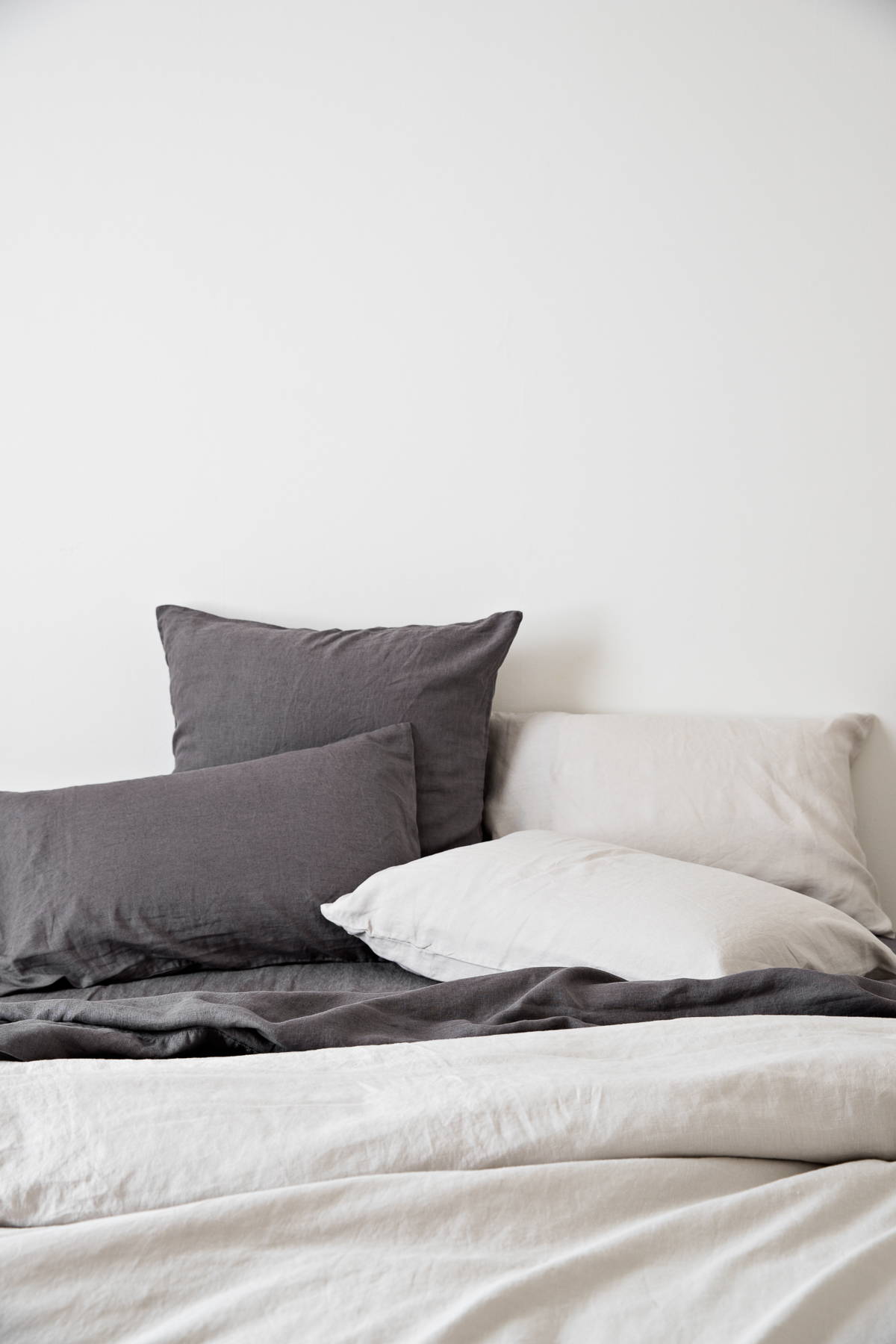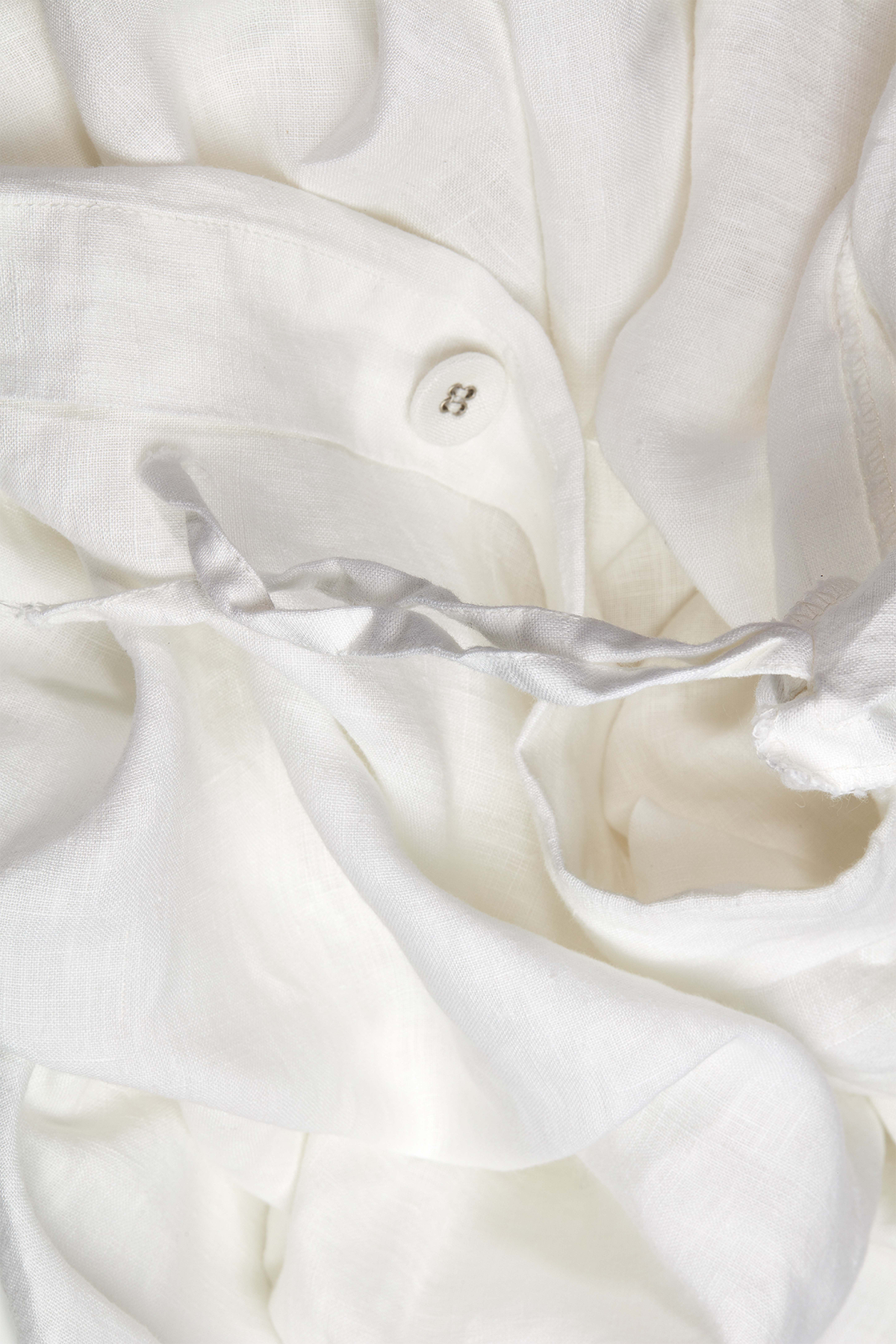 DOUBLE FOLD ON FLAT SHEET
1. I live amongst the trees in Eltham, Victoria with my husband, Jay & son Lenny (my delightful threenager). We have two fur babies, bulldogs, Ruby & Ralph (also known as the ones that rule the roost!)

2. I love a wine & whenever I'm out my go-to drinks are a Prosecco or Espresso Martini! Also, I cannot (repeat cannot) survive without coffee!

3. My friends and family call me 'the bubble kid' because I have so many allergies. I'm always sneezing and getting random reactions to things (insert slap in face emoji).

1. Linen is super absorbent, it can absorb as much as 20% of it's weight in moisture without feeling wet. (Super handy when things get a bit sweaty in the bedroom department!)
2. Linen is uh-may-zing when it comes to the environment. Made from the flax plant - It doesn't require pesticides or anything other than rain water. It's organic, biodegradable, recyclable AND gets a big tick from people with allergies and sensitive skin.
3. Linen is like those annoyi... (cough) awesome people who are good at everything! It regulates temperature, keeping you cool in summer and cosy warm in the winter. Find me a more versatile material? Imma wait.

"Linen doesn't need to be pretentious. It's actually a really simple, basic, natural thing. I'm a little bit obsessed with linen. It's real and raw. What you see is what you get. Linen is basically my spirit-fabric."